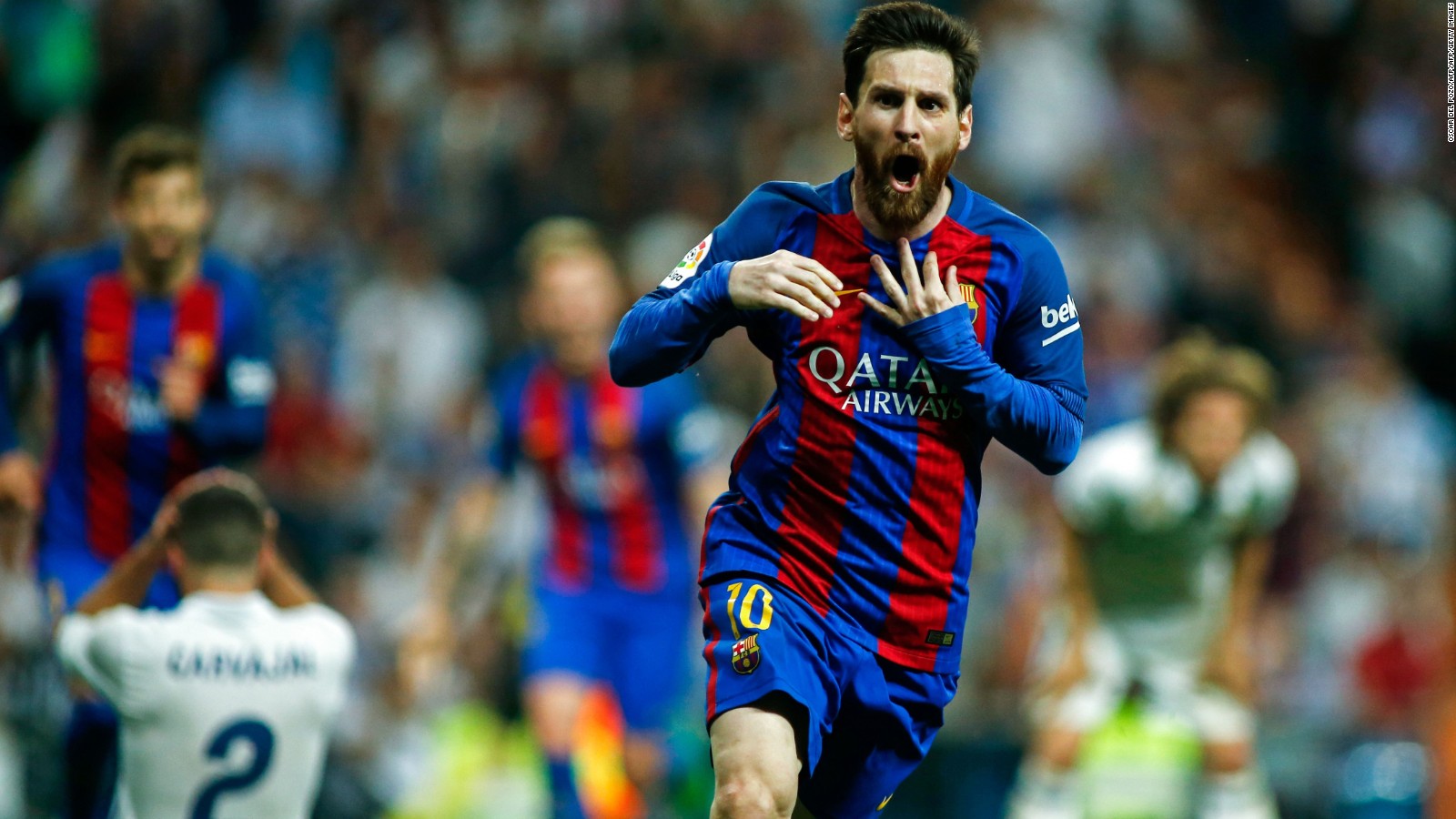 Lionel Messi, Born on 24th June 1987 in Rosario is an Argentine-born soccer player who has won the FIFA player of the year 5 times (2009, 2010, 2011, 2012 and 2015). Messi began playing soccer when he was a young boy. He joined Newell's Old Boys in 1995, a top division youth team based in Rosario. His remarkable skills gained the attention of big clubs worldwide. When Messi was 13, his family moved to Barcelona where he started to play for the under 14 team of FC Barcelona. In his first season at the junior team, he scored 21 goals after playing only 14 matches. Because of his phenomenal skills and talent, he graduated to the top level team and at the age of 16, he played his first unceremonious debut for FC Barcelona main team during a friendly match.
Lionel Messi was named the youngest goal scorer and official player in the 2004-05 season at the age of 17 in Spanish top football division La Liga. At that time he was 1.7 meters (5 feet and 7 inches) and was 67kgs (148 pounds), but he was well balanced, strong and flexible when in a football field. Messi was a natural left footed player, precise and quick in controlling the ball making him a profound pass distributor and he easily created his way even through defenses that were well packed. He was officially granted the citizenship of Spain in 2005. In the year 2006, Barcelona and Messi won the European club championship usually known as the Champions League.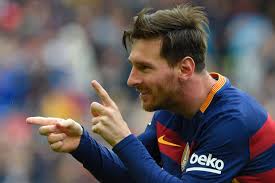 As he continued to play soccer in Barcelona his skills and play improved rapidly all through the years. By the year 2008 Messi was among the world top dominant players. In the voting for the top FIFA World player of the year, 2008 Messi came second after Christiano Ronaldo who was then playing for Manchester United. The 2008-09 season was one of the best for Messi has he helped Barcelona capture three major titles in just one season. That season Barcelona won the Champion League, Copa del Rey a Spanish main domestic cup and La Liga championship. That season in just 51 matches he scored 38 goals and he won the FIFA World Player with a record verge. In 2009-2010 season he scored 34 goals in national games and they won the La Liga league again. He was named FIFA Ballon d'Or winner again that year. Messi has continued with his top form up to date still playing for Barcelona helping them winning different cups and scoring many goals for the club.
Despite having a dual citizenship for both Argentina and Spain he remained a key member for his national home team in Argentina since 2005. In 2005 he played at the FIFA World Youth Championship in which Argentina emerged victorious and in 2006 he represented his country in World Cup. He also helped his national team reach the quarterfinals in the 2010 World Cup and in 2014 he played a great role in making Argentina reach the World Cup finals. Currently, Messi is still playing for FC Barcelona and he is still among the top football players presently and in History.